The Winchester Store Museum is a personal collection of Winchester Hardware store items owned by David and Jane Kruse, housed in a recreated 1928 Winchester Hardware Store.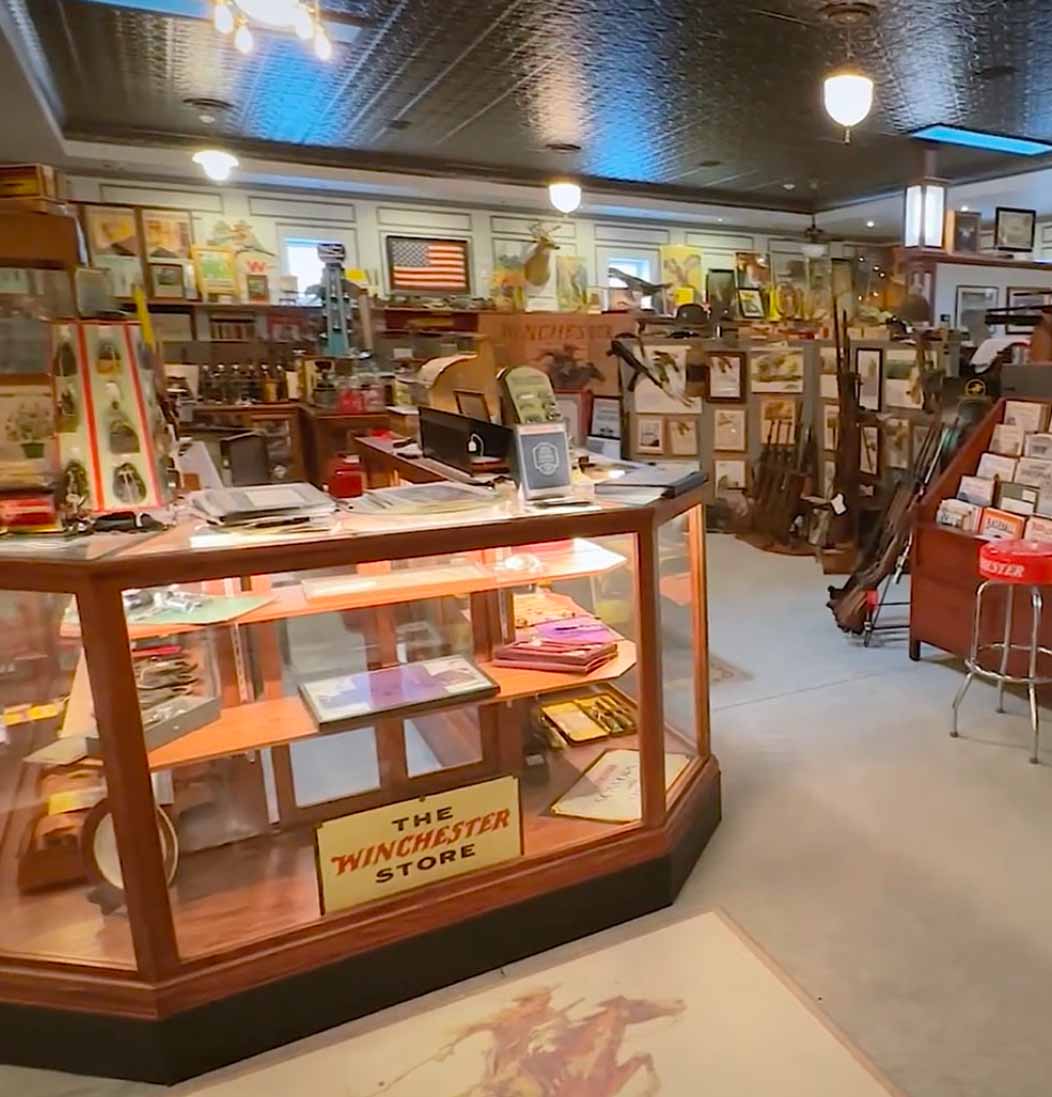 Most people, when they hear of Winchester, think of guns… but don't realize that in the mid-to-late 1920s, Winchester had over 6,400 hardware stores that dotted the nation – including one in downtown Spirit Lake, Iowa. These hardware stores went bankrupt in the years of the Depression, causing this slice of history to nearly be lost.
This collection is one of the largest of its kind in the country and is the only collection on display in a recreated hardware store that was built to the original specs of the Winchester company. This 4,000-square-foot museum collection has been featured in several magazines, including on the cover of the Winchester Collectors Association Magazine and Our Iowa Magazine, and is housed on the Kruses' personal property in Spirit Lake, Iowa.
Tours are by appointment only. A minimum of one hour is recommended for the tour, and while there is no cost to tour this museum, a free-will offering is appreciated. To schedule a tour, please contact the Kruses by submitting the form below.
Please complete the form below to request additional information or to schedule a private tour. We will respond to your message via email or telephone.